Would you risk your life to save your soul?
On the brink of a nervous breakdown, young psychiatrist Travis meets Grace, a representative of a secret church that promises salvation to even the most troubled of its members. Intrigued, Travis joins the church and meets its leader, the charismatic Father Jay, who indoctrinates him into his sect's sometimes radical practices. When a series of tragedies befalls Father Jay and his flock, Travis must decide if his loyalty truly lies with Father Jay, the ever-elusive Grace, or himself.
Featuring standout performances from each member of its talented cast, ONE EYED GIRL is a dark thriller filled with tension and dread that will haunt you long after the final frame.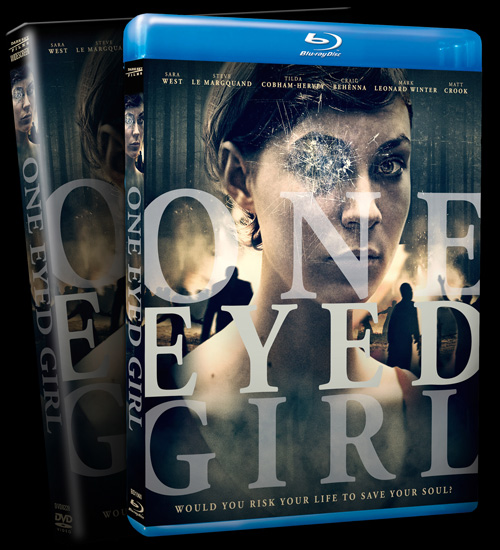 ONE EYED GIRL IS NOW AVAILABLE ON DVD & BLU-RAY
Bonus feature include:
COMMENTARY WITH WRITER-DIRECTOR NICK MATTHEWS, WRITER-ACTOR CRAIG BEHENNA, AND PRODUCER DAVID NGO
5 FEATURETTES: CAST, MUSIC, PRODUCTION DESIGN, THE BEGINNING, TRAIN
TRAILER "This is an aesthetically-confident, gripping debut."
"Dark in both atmosphere and storyline, ONE EYED GIRL is a thrill ride for sure"
"Nick Matthews' feature debut is a queasy little head trip of the best kind….the suspense is stomach-knotting throughout."
"ONE EYED GIRL is an extremely well-crafted, promising debut feature…[that] will likely please anyone looking for a cerebral experience."
"A fascinating piece of cinema"
"Explores the dark matters of the soul with an engrossing intensity. The performances are first rate."
"A cult-ivating experience."
"A profoundly affecting film."
"The audience will think about this film long after the credits stop rolling"
"A riveting psychological thriller…highly recommended."
Would you risk your life to save your soul?